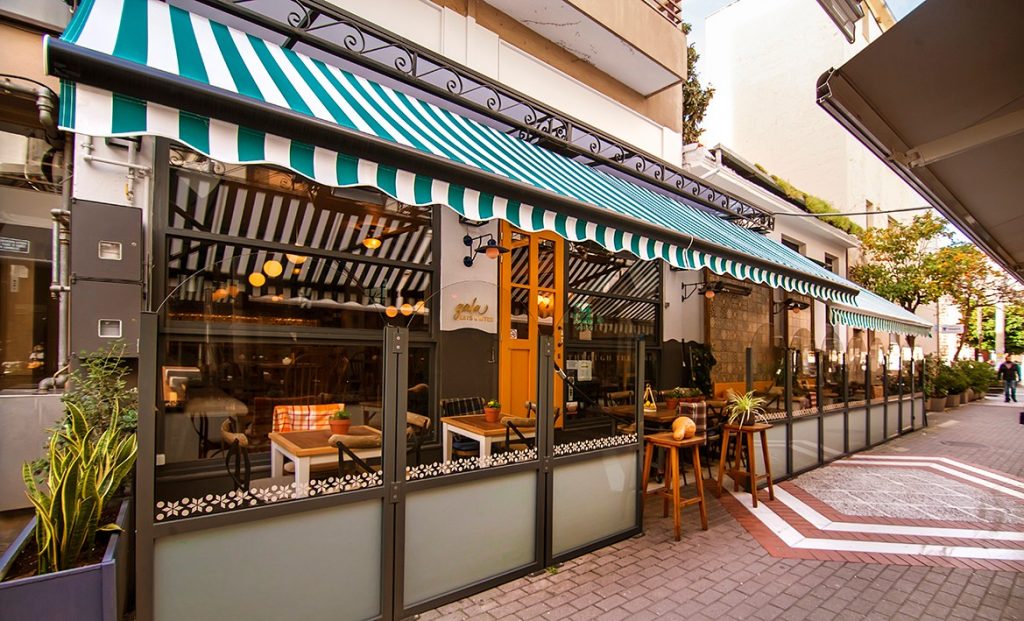 Monoblock Awning (Bar System)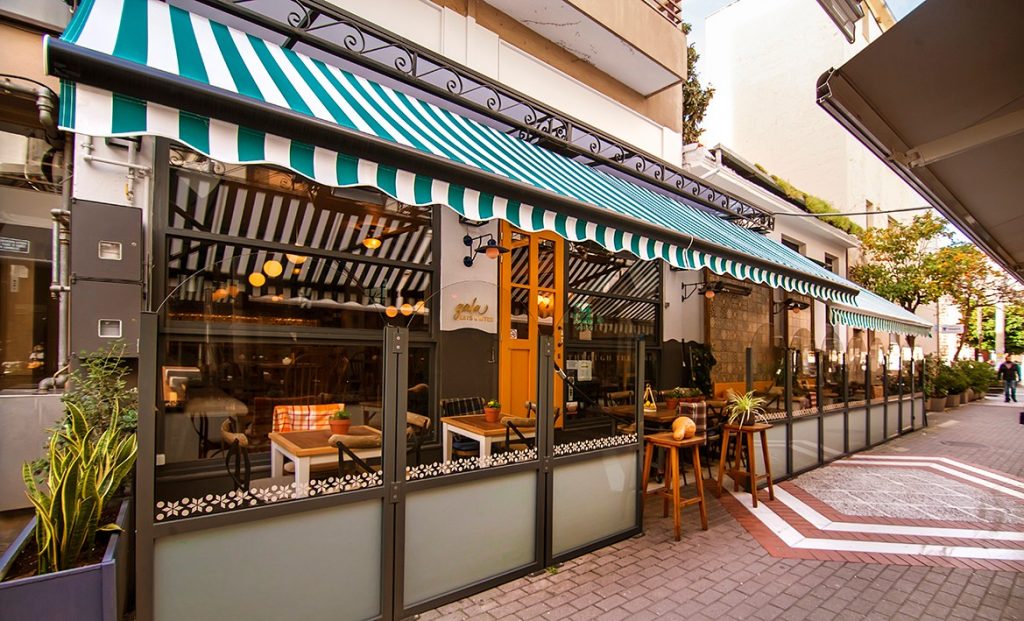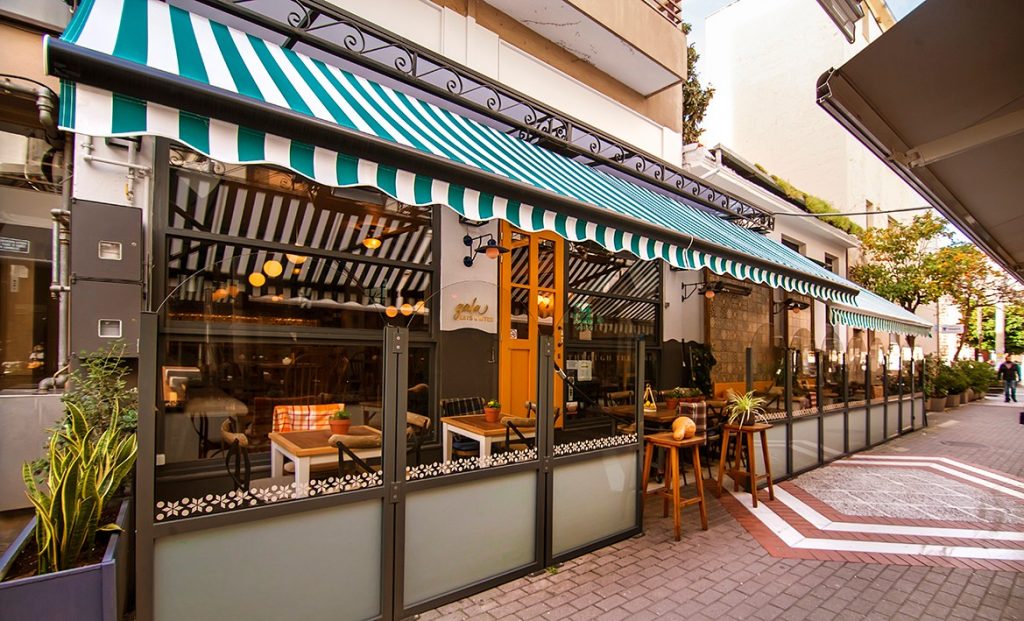 Our company manufactures Shading Systems – Awnings with αrms in the desired dimensions with excellent specifications of components, fabrics and mechanisms.
They can be manual with a crank or remote controlled electrically powered.
The whole structure of the awning is fitted with special components on a bar system in advance and then is set in the application area with the appropriate bases.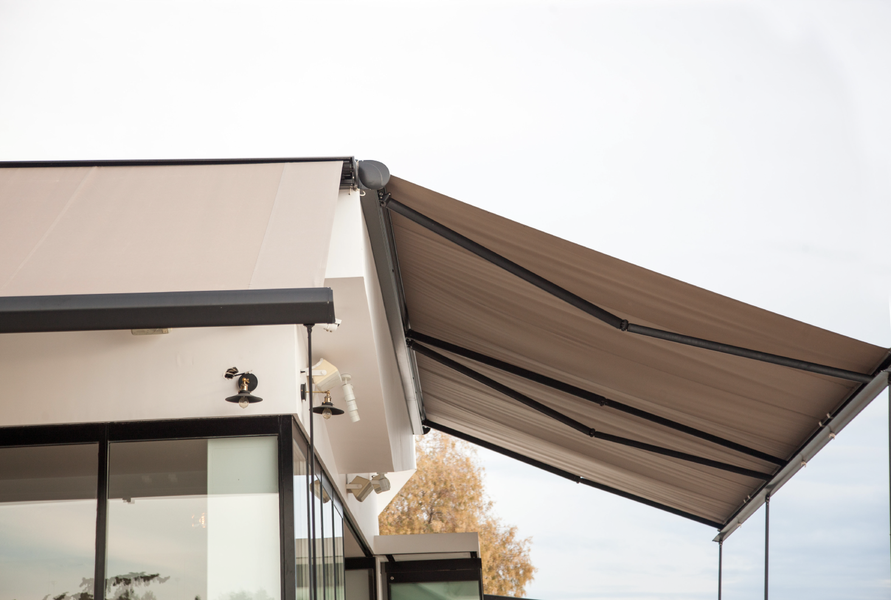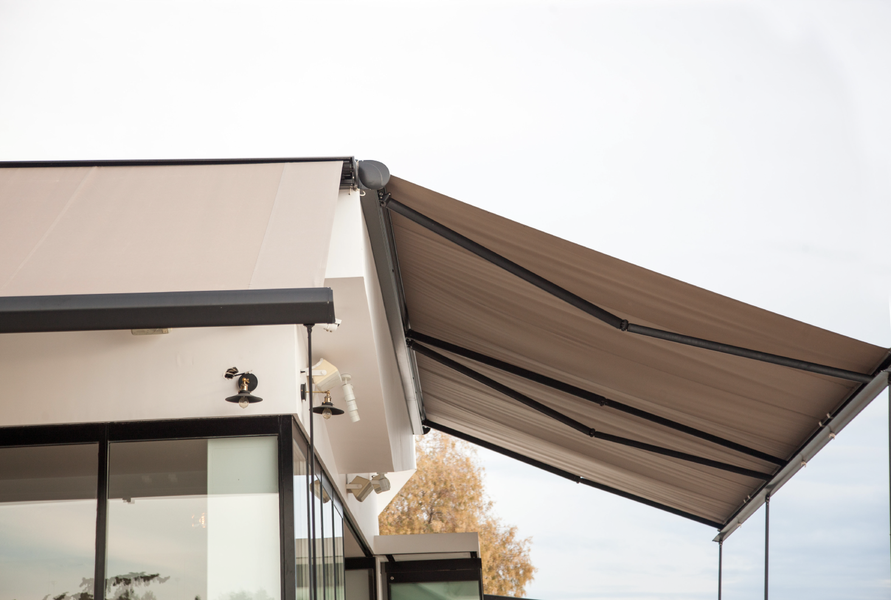 The Shading Systems in Casket constitute a very elegant and functional awning application.
It is essentially a shading system, offering special aesthetics, with arms enclosed in an aluminum cassette, where the arms, the mechanism and the fabric are protected.
The operating mechanism of the Casket Awning can be either manual with a crank or with an electric motor and a remote control.